The Passenger Terminal Expo and Conference 2023 is the perfect platform for aviation industry leaders to connect, showcase their latest innovations, and push the boundaries of what's possible in the aero world. This year's event will be held from 14th to 16th March in Amsterdam, and you don't want to miss out on what's in store!
Innovative Solutions at Booth 1234
The expo will feature innovative solutions from various companies, and among them will be Amorph Systems for the 9th consecutive time, showcasing our latest solutions at booth 1234. Our products include:
AMORPH.aero Cloud Platform –designed for airport and terminal operators who require easy access to consistent and timely data for operations planning and management. AMORPH.aero provides real-time access to applications and data from any location, saving time and enabling informed responses to minimize disruption and increase operational efficiency. This low-cost, highly scalable platform is deployed in the cloud and can be up and running in a few days.
LiDAR 3D Perception Solution – this solution is able to detect, classify, and track objects such as passengers and bags with exceptional precision. Airport-specific analytics enable you to accurately measure, manage, and improve passenger processing performance. With LiDAR sensors passenger flows can be measured over longer distances and wider areas, requiring just a few sensors to cover large airport concourses
Boxy is pre-built with all components required to immediately start people and/or object tracking and provide situational awareness. This pre-packaged people and object tracking kit with a LiDAR sensor and Edge Compute device only needs a power point to run.
Data submission via Wi-Fi or 4G/5G to the cloud enables fast deployment and configuration for any use case inside & outside of airports.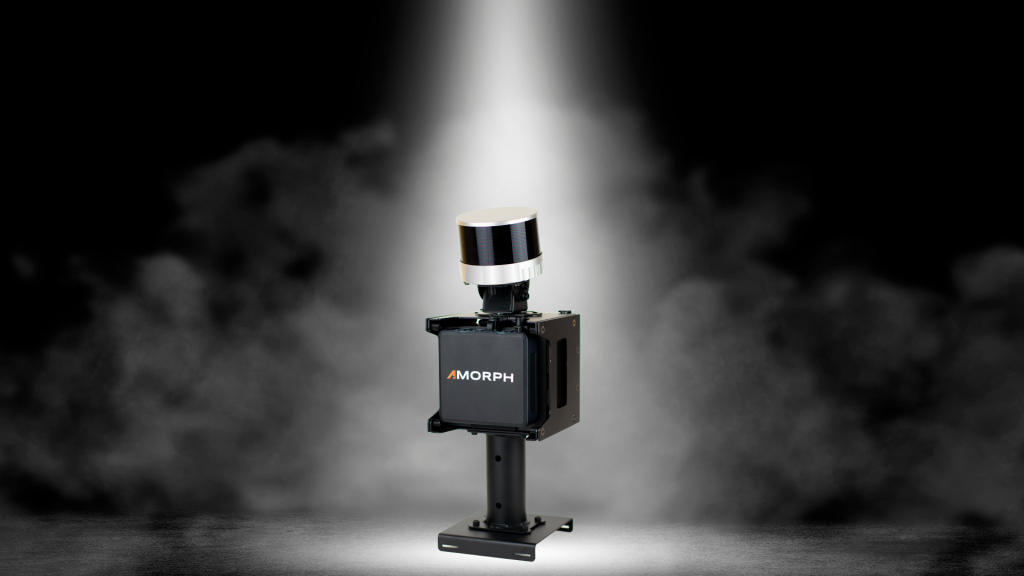 SMARTUNIFIER – a connectivity platform that enables rapid development and deployment of structured, reusable interfaces providing access to key data sources by applications for the optimization of airport operations and an ideal platform for migration to ACRIS standards.
These solutions have been designed to meet the aviation industry's business goals and shape the future of aviation.
LiDAR-based Measurement Technology Presentation
On the second day of the conference, 15 March at 15:30 – Technovation Stream, our company will be presenting the use of Lidar-based measurement technology to analyze the flow of passengers and gather valuable insights into a recent FraAlliance initiative. Jens Grabeleu from FRAlliance, a Fraport & Lufthansa Joint Venture, and our colleague Andreas Hofmann experts in the aviation industry with a combined 20 years of experience in introducing new technologies and innovations to meet business goals, will be leading the session. This is an opportunity not to be missed!
Connect with Industry Leaders
Our team is eager to share our vision and hear your thoughts on how we can shape the future of aviation together. The Passenger Terminal Expo and Conference 2023 is the perfect opportunity to connect with industry leaders and see the latest advances in the airport industry.
Mark Your Calendars!
Don't miss this chance to witness the future of aviation and connect with us. Mark your calendars for 14th to 16th March and visit us at the PTE Amsterdam.
We look forward to seeing you there!