How it all began…
Back in November 2013, Amorph Systems was born. Experts from transport, logistics and production IT, consultants and developers of high advanced IT solutions, decided to give their ideas a home and shape them into innovative products for multiple industries.
It was clear after the first projects that we hit the nerve of multiple industries, looking into digitalization, advanced simulations and predictive platforms.
Amorph Systems was the first company ever to provide a discrete event simulation in near real-time for operationally controlling the passenger flow at an airport.
Since then, we continuously developed new functionalities, products and UI´s to make our customers happy. With AMORPH.aero we started to provide a unique platform for airports to incorporate all passenger related information in order to plan and operationally control the entire end-to-end passenger flow.
What did we achieve?
In the past five years, Amorph grew continuously in numbers and figures. Want some examples?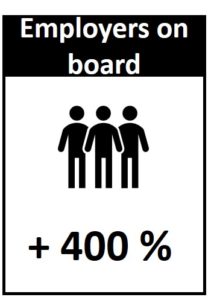 Since the beginning we have grown four times bigger in the number of employers. People love to work at Amorph Systems with dynamic teams, lots of challenges and space for individual creativity.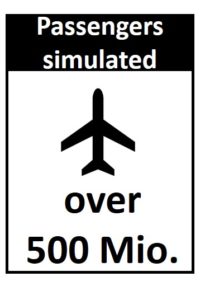 Each year, we are simulating over 500 Million passengers for our clients, to make sure that they have the best available forecasts to schedule their resources and make the right decisions.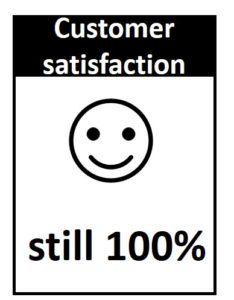 Customer satisfaction is key, this is our credo and a base element of our company culture. We are happy that all our customers are absolutely satisfied with our products, our services and the whole Amorph team.
What´s next?
What can you expect during the next couple of years from Amorph?
We will continue to make best-in-class solutions, which are designed around the requirements and use-cases of our customers.
We will keep pace with the latest trends in the IT industry, such as Machine Learning, Industry 4.0 or Digital Twin.
Our latest innovation: SMARTUNIFIER, helps to communicate between different equipment and components within a production IT environment. Another smart solution that will have a big impact on cutting down the integration costs of new equipment of large production companies.
We will keep passionate about our work as we were the past 5-years in order to reach the maximum together with our partners and customers.
Therefore, greetings go out to all our partners, customers and friends. Let´s continue this success story.