Apply for a 6-month free subscription of our planning and prediction products
The Corona virus Covid-19 outbreak hit the entire travel industry like a tsunami.
For several years now, the aviation industry was prospering and facing significant growth rates. Some airports, as they ran into infrastructural limitations, had been in the privileged situation to think about optimizing their capacity by using smart tools like the Amorph Systems prediction software AMORPH.aero.
With the epidemic crisis, this development came to a hard stop, not only due to travel restrictions in Italy, China, South-Korea and others. Rising anxiety among travellers and upcoming regulations of states and companies for their employees to travel, hit the industry hard. The already happened decrease of Chinese travellers caused a significant drop in retail revenues with no bottom line yet. The economic effects will impact whole regions, being partially dependent on airports as part of their economic prosperity.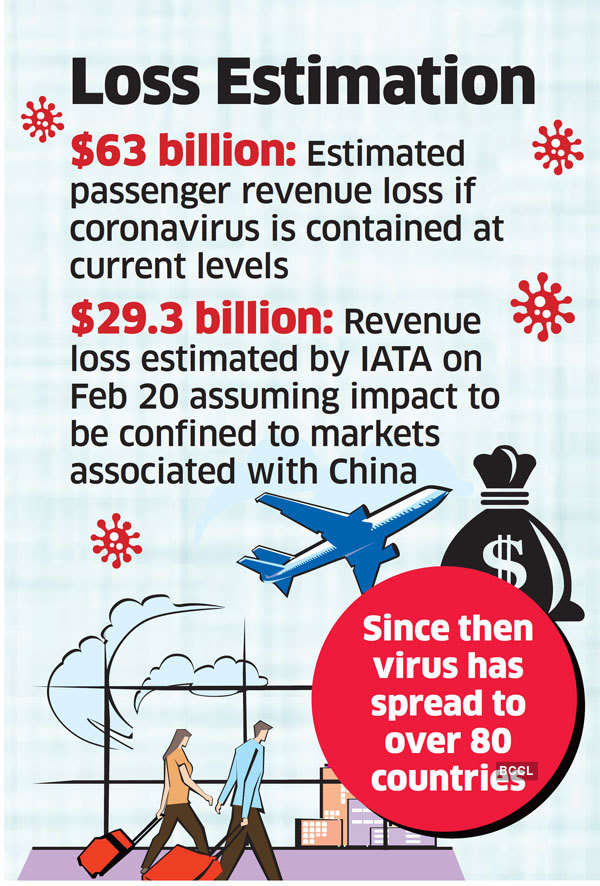 The International Air Transport Association (IATA), just released a first estimation of the impact with an expected loss up to 113 billion USD as a worst case scenario. In addition, the Airport Council International (ACI) updated the outlook for the first quarter of 2020 prospecting a downturn of minimum 12% in Europe (09 March 2020).
image by the IndianEconomist
From an airport perspective it is now necessary to act fast and to dynamically adopt process changes and resource planning according to the ongoing decline of traffic. It is inevitable to take immediate actions based on the latest figures and forecasts to optimize expenditures as good as possible.
Amorph Systems can help with its platform AMORPH.aero to build the necessary predictions to sustain operational efficiency in the current situation and for the time of a potential recovery.
Based on the unique machine learning algorithms, AMORPH.aero can be set-up within a couple of days for each airport in the world.
In order to help airports in this financial challenging times, we encourage to apply now for a 6-month free of charge subscription of our planning products to optimize operational efficiency in this current crisis.
For further information please reach out to andreas.hofmann@amorphsys.com