The impact of the COVID-19 pandemic on aviation is still challenging for all participants in this industry. Especially airports need to react fast now to adapt to a new reality. Additional measures and enhanced business flexibility are needed. With a strong focus on cost reductions, airports are aiming to return to profitability when traffic is going to recover. But, there is a conflict in this approach. Traffic recovery means also stronger focus on operational procedures as well as planning capabilities.
In this whitepaper you will learn how Amorph Systems is able to help in all phases to strengthen the agility and flexibility for airport planners and operations managers.
Therefore we focused on the following topics:
Social Distancing – How does it impact capacity and passenger flows?
Passenger Predictions – Is it still possible these days without historical data?
Ressource Planning – What are the current challenges for staff planning?
Operational Flexibility – A key element to cope with the volatility of traffic demand?
Virtual Access – How to make the work place safe again?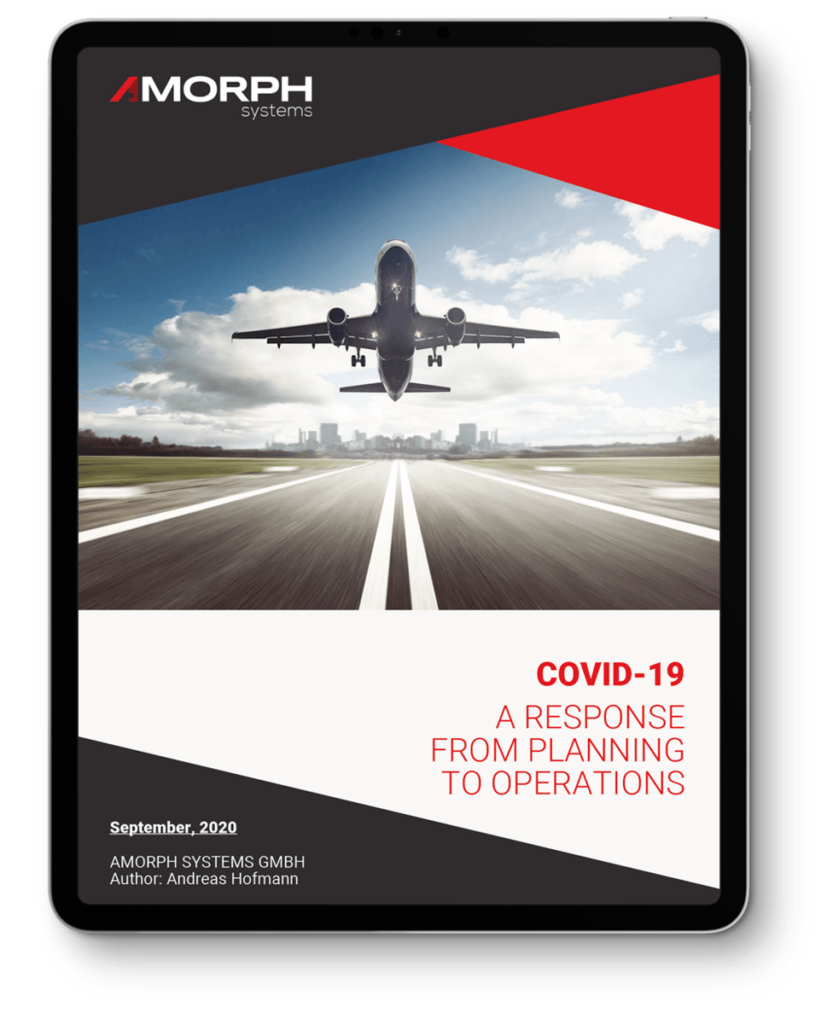 COVID-19
A RESPONSE FROM PLANNING TO OPERATIONS
Download our whitepaper for a COVID-19 response
Your data is safe. We do not spam.