Cleaning as a new essential
For one year the COVID-19 pandemic is dominating our lives and the business world. Beside all restrictions and recommendations, sanitization and cleaning of public places got an essential weapon against the virus. No wonder, that airports and public entities are looking into a more efficient and continiuous way to keep cleanliness on a high level.
In order to change the traditional way of cleaning, ADLATUS Robotics, provider of cleaning robots and Amorph Systems with its cloud enabled prediction platform, teamed up to optimize cleaning for airports and other public spaces.
Driven by the regional cloud gateway and partner platform Cloud Mall BW, the two companies were brought together and started working on a practical pilot concept.
Collecting dirt and gold
The original goal was the visualization of robots and the areas of action. As part of the AMORPH.aero dashboard, the responsible operations manager can see where the robots are active and if there is any correction needed due to changing passenger loads. Coupled with the detailed information of the AMORPH.aero cloud components about flight and passenger movement, this is an ideal basis for pro-active cleaning decision making.
In addition to the pure sanitization and cleaning use case, which is for sure the main work of the robot, the joint venture also followed another idea. As the robot is equipped with various sensors for self-allocation and detection of objects, the data obtained could be also further used for situational awareness in the Terminal. Detection of objects or broken facilities, Identification of crowds or transportation of goods are just some of the potential sensor-based use-cases. The robot will thereby contemplate the eyes and ears of the airport staff, giving them valuable insights wherever it is currently cleaning. Furthermore, through the combination with the AMORPH.aero cloud platform, the robot data can be enriched with additional flight and passenger data to create heat maps and optimize the scheduling process.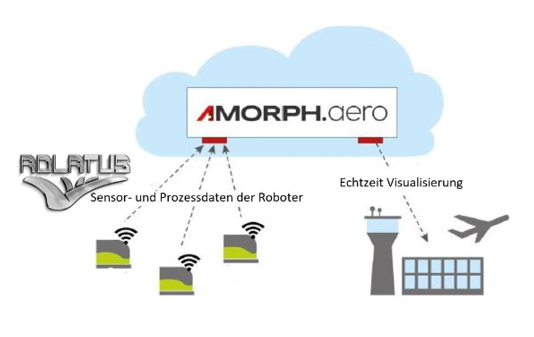 Please find the full description of the Cloud Mall practice pilot under the following link (only available in German language).
For more information you can get in touch with :
Contact Person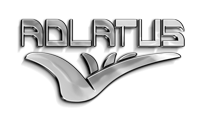 Amorph Systems GmbH
Contact: Andreas Hofmann– Director Business Development AMORPH.aero

CLOUD MALL Baden-Württemberg
Contact: Dominick Stricker– Project Manager Practice Pilots – bwcon research